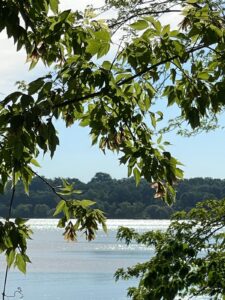 This heat is no joke! As luck would have it, our first birthday parties since the start of Covid were last Saturday, in the middle of this heatwave. Outside under our canopies became unbearably hot so we moved the afternoon party inside. It took me several days to recover physically–please be careful in the heat.
The past 15 months have been so strange. Heartfelt is still here, thanks to financial aid from the government and county, and the continued support of our customers. It hasn't been easy; some days/weeks I wondered if we could continue, with Covid lassitude becoming overwhelming at times.
And to families with school-age children doing distance learning, especially mothers: I don't know how you did it. Incredible–I am in awe. I know it wasn't easy but you did it! I hope that school in the fall is more "normal".
So here we are. My husband's income has been secure and none of our family has had Covid. I feel so grateful and blessed–many folks have had a much harder road. And always in my heart is the enormity of the loss of life here and around the world.
In-Person Crafts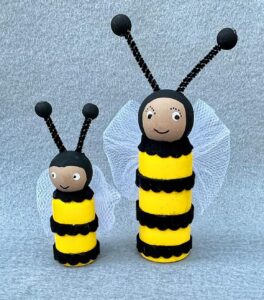 With the end of school, more folks want to craft in the shop. While drop-ins are possible, we do advise calling ahead to make a reservation. This allows us to space our tables for the safety of all. My staff and I are all fully vaccinated; we request mask wearing for unvaccinated shoppers and crafters. Click on this link for details: Summer Crafts 2021
Outdoor Birthday Parties
We offer outdoor birthday parties on Saturdays this summer. There is space outside the back of our building with canopies for shelter from the weather (including the sun), with the option of moving inside if it becomes too hot. We will pop popcorn, make cool crafts, and hunt for treasure. Click this link for details: Outdoor Birthday Parties
Summer Camps Will Be in Person
Our Craft Camps are being held in person this summer! Camp days will begin outside, under canopies in our outdoor space in the back of our building. As heat increases, we will make use of our indoor space too. Our first three camps of the summer are full; we have some spots remaining in our July and August camps. Please register your child soon to avoid disappointment. Click this link for details: Summer Camps 2021