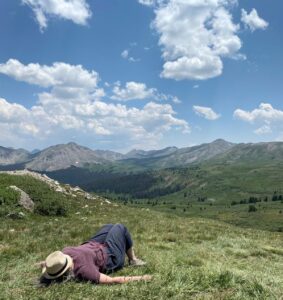 It's been a while, a whole season as a matter of fact! How did that happen? Time is a funny thing: it appears to pass slowly and quickly, often at the same time.
Heartfelt had a busy and successful summer. We are still not at our pre-Covid the sales levels but we are getting there. We sold out all spaces in our craft camps, which is probably why I haven't written. I had such fun with all the kids, meeting some for the first time and reuniting with others whose legs were much longer than I remembered. Families came to craft and shop in the store too, and I took two trips, one to Colorado, the other to the North Shore.
Although we started out the summer mask-less for vaccinated folks, last month I changed our policy back to masks for all, vaccinated or not. One of my staff contracted Covid 19, even though she was vaccinated. We all got tested then; thankfully we all were negative. And she recovered well but felt very sick for some days.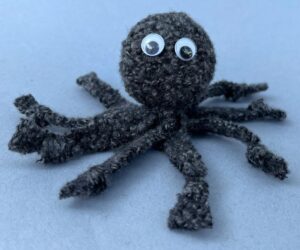 Most visitors are happy to wear masks, many of them arriving already masked. There are a few folks who won't, and when we offer a free disposable one, they say things like "I don't wear masks" or "I'm from a state that doesn't have a mask mandate". Then they leave of their own accord, saying they won't shop at Heartfelt. My reply is always "okay, fine". I haven't yet had to ask people to leave but I will if need be. We are trying our very best to keep people safe, especially the children who can't yet be vaccinated.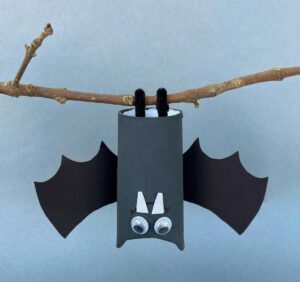 Now that September is well underway, I'm pleased to share with you are newest menu of crafts for fall. Click this link for details: Autumn Crafts. A combination of new projects and old favorites, there is something for every age, grown-ups too. My favorite is a silly bat that can hang upside down from a branch! While drop-ins are possible, we do advise calling ahead to make a reservation. This allows us to space our tables for the safety of all and assist crafters with less staff than we used to have. We can also pack up crafts to go–give us a call ahead of time so we can have your order ready when you arrive.
We hosted several birthday parties outside this summer, behind the building. Now that colder weather is coming, I am working with my landlord to see if we can have a separate room for parties, at least temporarily. We will be expanding our toy selection for the Holidays, turning the space we used to use for parties into a cute little toy shop. Parties will be smaller too, up to a maximum of seven children. Once I have space details confirmed, a new Birthday Party flyer will be published. In the meantime, if you are considering a Heartfelt party for your child, do give us a call to discuss.
I love the fall–it's my favorite season. Growing up in a suburb of Toronto, Canada, this was the month my parents would take us five kids to an apple orchard to buy bushels of apples. The orchard was not like the fancy ones we have now. It had a storage building and apple trees. That was it. And only a few kinds of apples: eating (Macintosh) or cooking (Spy). The Macs were too soft and sweet for me, I preferred the tart crispness of the cooking apples.
My mum (with some help from my dad) would cook pots and pots of apples, then use a food mill with a hand crank to make many quarts of apple sauce. Ladled into empty cottage cheese containers, the apple sauce was labeled, then stacked in our chest freezer. The remaining basket or two of apples were stored on the chilly steps of our former storm cellar, where they stayed quite fresh.
So, onward! At the shop, September is our quietest month but we have lots to do to get ready for the holidays. As always, thank you for reading and for your interest in Heartfelt!
I hope to see you soon!