Birthday parties are offered on Saturdays at 10:30 am or 1:00 pm, and after school on Fridays. Sundays are possible by special arrangement. Larger groups can be hosted after store hours, from 4:00 to 5:30 pm. Parties last approximately last 1-1/2 hours. We are happy to discuss and recommend activities, and show you samples of the various craft options. Read more about our birthday parties here.
Crafts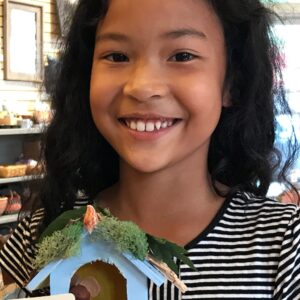 Parties are for children 5 and older. Choose a craft from our list. Each participant will get a bag to take home his or her handcrafted treasure. All parties take place in a private party room. Owner Lisa MacMartin leads the parties at Heartfelt so parents can relax and have fun.
Fun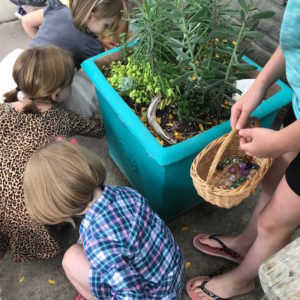 We have such fun with activities like a treasure hunt, a puppet show, and even archery for older children. We will discuss with you what will work best for your child's party. Gifts may be opened during the party if you wish; we have a fun, all-inclusive spin on present opening.
Cake & Snacks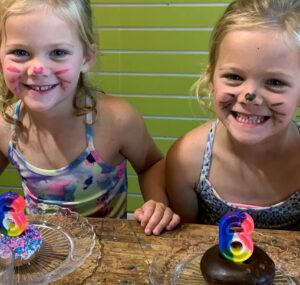 We offer a snack of fresh organic popcorn. We ask parents to provide the birthday treat; please bring something individually portioned like cupcakes, donuts, or cookies. We supply plates, glasses, forks, and napkins for your use and filtered water to drink. Please no pop, soda, sweetened drinks, or candy.
Call 612-877-8090 to book your party.
A $50 deposit is required at the time of birthday booking; the balance is due at the end of the party. Your final total will reflect the number of children who actually attended your child's party.
Your Content Goes Here
Your Content Goes Here
Your Content Goes Here
Your Content Goes Here
For groups of up to 5 children.
$220
A nice choice for the very young. Budget friendly, too!
For groups of up to 7 children.
$280
Always a nice party size for those who don't prefer large groups.
"We celebrated my daughter's seventh birthday at Heartfelt. It was the best birthday experience we've had. The kids spent the time together working on a craft project. Afterwards, they had the freedom to play and wander through the creative environment. Not only did the kids have a great time, several of the parents stayed because the store has such a warm, relaxing vibe. Absolutely the easiest, best party we've had in the past seven years!"
"This is the best birthday party we have ever had!"
"I am so relaxed–I keep thinking there is more I should be doing, but you have everything handled."
"Thank you so much for such a fun party on Saturday. Your patience is beyond belief and I appreciate you being willing to have so many kids. Marie had a ball, as did her pals, and we will be back soon for more craft fun. Thank you again!"
"Thank you so much for having such a lovely, creative and fun party for my son's fourth birthday. We loved the Magic Wool Workshop theme and the darling wooly creatures that we made during the party. Our favorites were the butterflies and brown bunnies. My son's favorite will no doubt be the monster that you created especially for him! Thanks again!"
Thank you for your interest in a craft birthday party at Heartfelt. We will contact you soon to discuss details of your child's celebration.