We are putting a hold on birthday party bookings for now due to Corona virus concerns. Please feel free to call and discuss future dates, perhaps into May and June.
Heartfelt is your Minneapolis craft birthday party place, a cozy craft studio/ shop located in Linden Hills. We offer unique crafts, face painting, and activities to help celebrate your child's special day. Birthdays are offered weekdays after school, on school release days, and Saturdays at 10:30 am, 1:00 pm, and 3:00 pm. We are happy to meet with you and your child to discuss and recommend activities, and show you samples of the various craft options. Read more about our birthday parties here.
A Craft Birthday Party at Heartfelt Includes
Crafts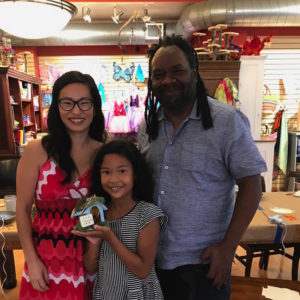 Choose a craft from our list. Each participant will get a bag to take home his or her handcrafted treasure.
Activities & Gifts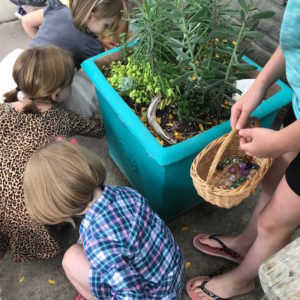 We have such fun with activities like face painting, a treasure hunt, a puppet show, and even archery for older children. We will discuss with you what will work best for your child's party. Gifts may be opened during the party if you wish; we have a fun, all-inclusive spin on present opening.
Cake & Snacks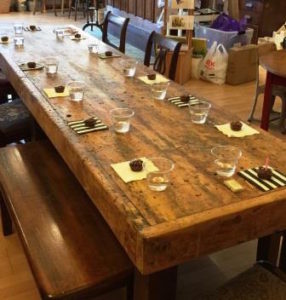 We recommend a savory snack in addition to your child's favorite sweet treat. Popcorn and cupcakes are popular menu choices; fruit and string cheese are yummy too. We supply plates, glasses, forks, and napkins for your use. Filtered water is available as a beverage if desired. Please no pop, soda, sweetened drinks, or candy.
For groups of 8 to 10 children.
$349
More than 10 children? $35 per additional child
For groups of up to 7 children.
$279
Consider this party size if your child is young or shy in large groups.
For groups of up to 5 children.
$219
A nice choice for the very young.  Budget-friendly, too!
"Thank you so much for such a fun party on Saturday. Your patience is beyond belief and I appreciate you being willing to have so many kids. Marie had a ball, as did her pals, and we will be back soon for more craft fun. Thank you again!"
"We celebrated my daughter's seventh birthday at Heartfelt. It was the best birthday experience we've had. The kids spent the time together working on a craft project. Afterwards, they had the freedom to play and wander through the creative environment. Not only did the kids have a great time, several of the parents stayed because the store has such a warm, relaxing vibe. Absolutely the easiest, best party we've had in the past seven years!"
"Thank you so much for having such a lovely, creative and fun party for my son's fourth birthday. We loved the Magic Wool Workshop theme and the darling wooly creatures that we made during the party. Our favorites were the butterflies and brown bunnies. My son's favorite will no doubt be the monster that you created especially for him! Thanks again!"
"This is the best birthday party we have ever had!"
"I am so relaxed–I keep thinking there is more I should be doing, but you have everything handled."
Contact us to schedule a craft birthday party today!
Thank you for your interest in a craft birthday party at Heartfelt. We will contact you soon to discuss details of your child's celebration.