Twelve years ago, Wonderment closed. The two toy stores I owned with two partners had been unable to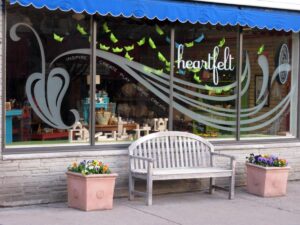 recover from the downturn caused by the Great Recession, combined with expansion at just the wrong time economically. Yet I was not ready to stop. With support from 13 private lenders (and a very patient landlord), I was able to raise just enough funds to open Heartfelt in the same location. I remember well those days of March and April 2011. I would walk to the shop to paint, re-furbish, and create displays. I felt a little lonely, doing things on my own. Yet it was peaceful too, after the busy-ness and sadness of the last days closing a business. As winter melted away, I made slow progress. And enjoyed seeing the start of spring up close during my walks. I noticed trees budding far earlier than I had ever seen speeding by in my car.

After weeks and weeks, Heartfelt finally opened on the very last day of April. The look was different–new colors, new used furniture, and had a very minimalist feel due to my very small budget for purchasing products. It was a start and has grown from there.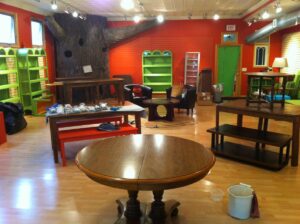 I write this from home during a snow day. The budding of trees feels a long way off but it will be here soon enough. Come see our displays of nests, eggs, bunnies, and chicks. Incongruous against the backdrop and brightness of the snow, these symbols bring hope for the warmth that comes with Spring.