I'm not one for New Year's resolutions. At this stage in my life, I try to do the best I can everyday, Sometimes it's not very good. Other days are better. I plan of course, especially for Heartfelt, but I don't want or need the pressure of turning over a new leaf each January. So I keep things simple and let the resolution articles, posts, reminders just flow by me. It's a huge relief!

Time passes. It's the one inevitable thing in life. After weeks of dread leading up to my knee surgery and its long recovery, here I am, four weeks post op, and just two weeks left until I can start walking with two legs again. And driving. And coming back to the shop. I can't wait! I haven't done nearly the amount of office work I had planned but it will happen in good time.

We have completed our menu of Winter Crafts; see below for details. And our Summer Camp information will be ready before the end of this month. I'm looking forward with curiosity to what 2023 has in store for us all!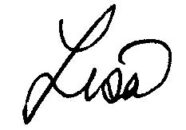 ​