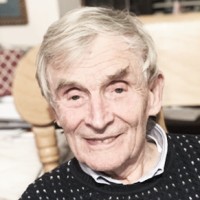 Let me tell you about my landlord, Don Hawkinson. He died late last month at the age of 85. His obituary describes him perfectly:
"Don adopted the Boy Scout motto of leaving camp a better place than he found it, and this value manifested itself in his tireless work for social justice, feeding the hungry, housing the unhoused, and providing free and low-cost legal services to people in need, especially immigrants and refugees…. He was only one man, but he was the whole world to many."
Don became my landlord in 2005, with the opening of Wonderment, the toy store I owned with two partners. When that store closed in 2011, Don held the space for me as I worked to raise funds for a new venture. Two months later, Heartfelt opened with a new lease in the same space.
It hasn't been easy. Begun on a shoestring budget, Heartfelt has never achieved the instant success of Wonderment. After the great recession, spending habits changed, and my values shifted. While I still love offering useful and beautiful products, now it's not so much about the "stuff" but more about creative expression and quality time spent with families.
And then Covid came. Although sometimes gruff, Don was unfailingly kind and reasonable in negotiating reasonable rent over the past few years. This and the financial help from the government has allowed Heartfelt to make it through these Covid times. Now Don's daughter Stephanie is my landlord; she stepped forward as Don's health began to fail. We have negotiated a new short term lease and I look forward to more years in the Hawkinson's vintage building.
Friday was the celebration of Don's life at St. John's Episcopal Church and it was standing room only. He was a leader in the community who believed in taking action to help the less fortunate, the very definition of a good man. I picture Don coming into the shop on a warm summer's day several years ago, holding a big bunch of flowers from the farmers market, presenting his gift to me with a shy smile. He will be greatly missed.