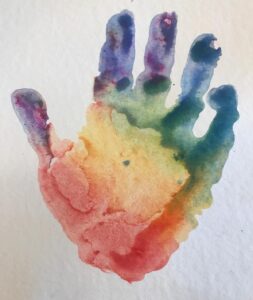 The summer when I was almost 16, I worked as a counsellor at Summer Adventure, a YMCA arts camp in Toronto. A family friend was the camp director and my older sister had worked there a few years previously. I had volunteered as my sister's extra helper on field trip days so I was a known entity. I still remember the job interview these many years later, as well as the camp song.
I loved working with little kids; my first several camp groups were five year olds. Along with a junior counsellor, my job was to take the children to their arts classes (music, clay, theater, taught by college-age specialists) and to fill the time between classes with games and simple crafts, like making felt finger puppets.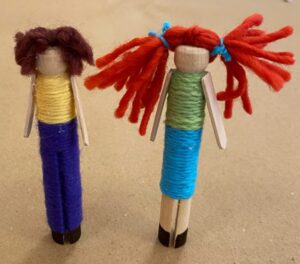 About halfway through the summer, we were short staffed so I was assigned a group of eight 8 year old girls, without a helper. I was nervous at first but we ended up having a ball! We made up nicknames for each girl and me. Mine was Hedgehog, after the little clay hedgehogs I made for the kids during their pottery class. That summer made a big impression on me and is the reason why I say "eight year olds could run the world". I wonder if the girls remember it too.
Last spring, I interviewed two potential employees and loved them equally. Rather than choose between them, I decided to hire both; it was a terrific decision. Angee is a mom of a high school senior and will be leading our senior camps this summer, with my help. Mollie is a high school senior and will assist with the camps as her schedule allows. I will hire one or two additional helpers, depending on the number of campers. I will lead the junior camps.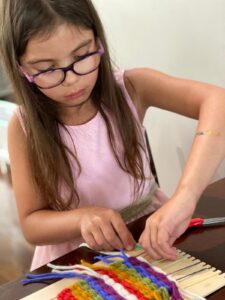 I love our summer camps. It takes a lot of work and planning and the days can be hectic, but nothing beats the quality time I get to spend with the children. They are so smart, sweet, creative, and funny. Although I didn't know it at the time, my summer as a camp counsellor was formative indeed.